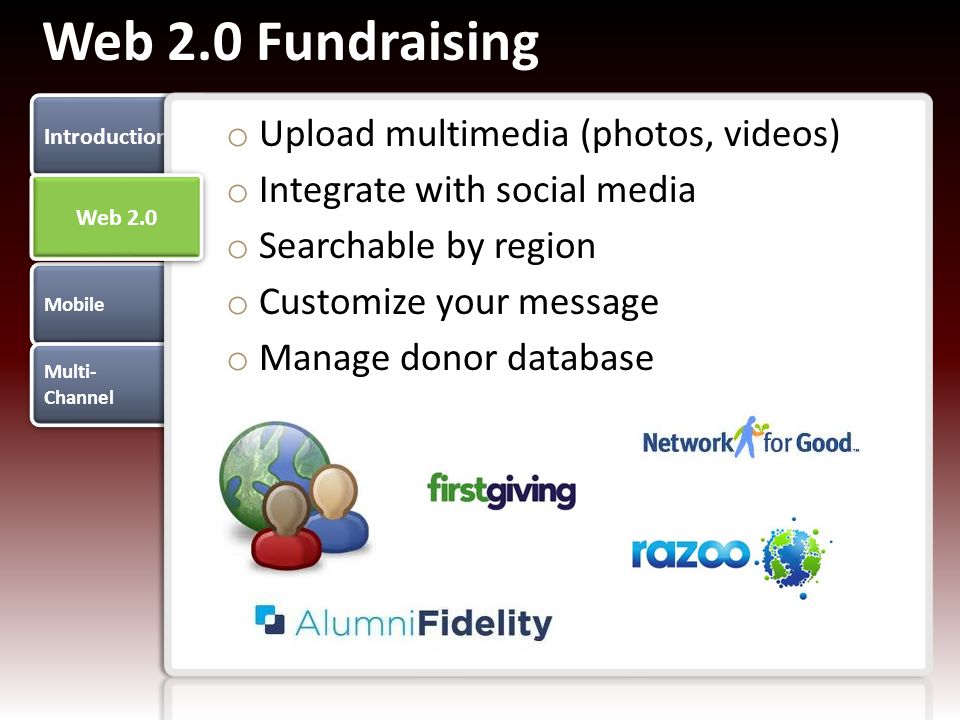 On Tuesday (…it already seems much longer than that), I facilitated an "online fundraising" workshop for a number of wonderful development NGO-people in Brussels. We were all attending the Euforic AGM. Scarily, a few photos have appeared on Flickr.
Not sure how much sense my presentation will make without the narrative, but here it is anyway.
I peppered the session with examples of charities (and donors) already using social media to raise money for their causes. Participants raised some challenging questions. So challenging in fact, that I need to chew on these for a bit before I can adequately respond. And I didn't really have time to work in my re-mix of David Wilcox's card game. I have that for another time.
It was great to meet and talk with fellow blogger Paolo Ferrara, along with Agnes Philippart and Andreas Vogt of Concord.
All told, a whirlwind (and almost sleep-deprived) 24-hours, but I did manage an evening stroll around the Grand Place, fuelled by some Belgian sausages and washed down with a glass or two of Chimay Bleu in the company of Nancy White and Joitske Hulsebosch…to name just two. Many thanks to Peter Ballantyne for the invite, and to Birthe Paul and Martin Behrens for making it easy for me on the day.
Here's the Slideshare link, in case the presentation doesn't load.