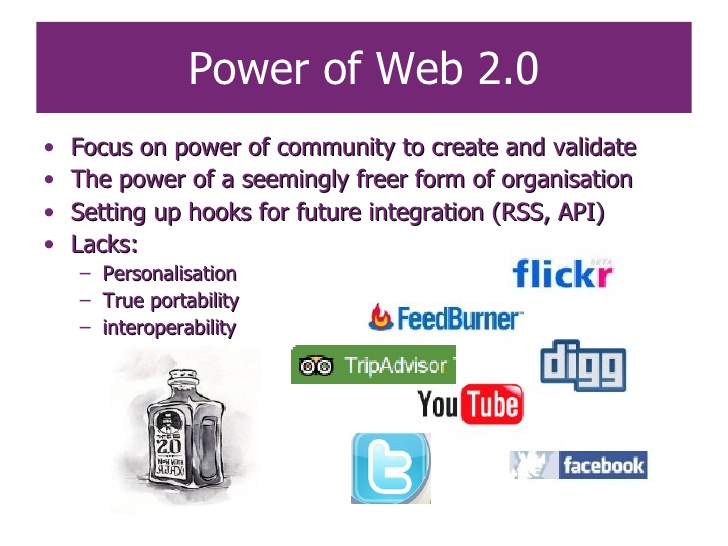 I meant to post this yesterday, but a deadline prevented me from doing so. Then, of course, blogging was out of the question in the evening (you know what day it was).
I may have earned some leeway had I been bright enough to think up something as clever as this. But instead I tucked into Gicela's home-made chicken mole, followed by a DVD (…since you asked, it was Volver).
Anyway, I digress.
This pacy video by Michael Wesch has been doing the rounds in recent days, but since I viewed it for the first time only yesterday (where have I been?), I thought I'd post it here, in case you missed it, too!
This five-minute clip itself became a lesson in viral video and the power of Web 2.0
Oh, and another video: an amusing reality check.